As the year that was 2016 draws to a close, we embrace and celebrate the dawn of a new era for Red Hat in Ireland with the opening of our brand new offices in my home city of Waterford on Monday, 12 December 2016.
This is an immensely proud moment for the entire Red Hat team in Waterford, especially so for those involved in the FeedHenry acquisition from October 2014 which has lead us to this wonderful occasion.
It is also fitting that the new offices are the first to feature the trademark We Are Red Hat internal branding in the Irish language, which translates as "Is Sinne Red Hat".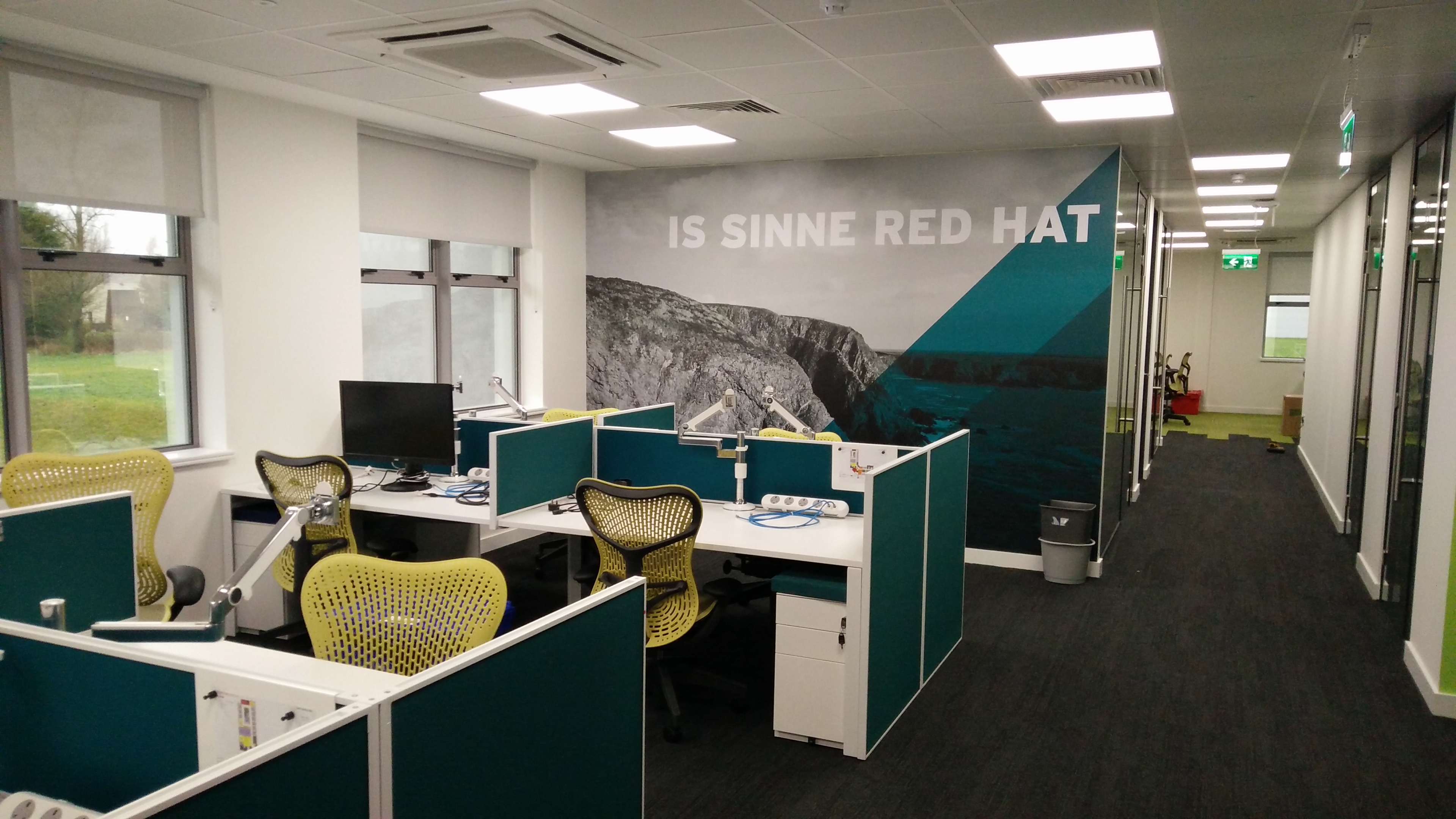 So to the management, staff, families and friends of the growing Red Hat community in Waterford, take a bow and enjoy the celebration and delights that this day will bring.
It is everything that we have worked for and is no more than our wonderful city deserves.