Edmund (Neddy) Mernin
One of my most prized possessions is some very old VHS footage of my Grandfather, Edmund (Neddy) Mernin (1893-1983), being interviewed for an Irish history documentary in 1969. It really is such a privilege to be able to share this tiny slice of family history with my own children, where they can see real-life footage of their Great Grandfather.
The documentary, entitled Gift of a Church, tells the unusual story of how (in 1965) the church in his home village of Villierstown, Co. Waterford, had been donated by the Church of Ireland to the Catholic people in the village so that they would not have to walk several miles to the nearest village to celebrate Mass on Sunday. The church was in need of some repair and was seemingly no longer needed as the Protestant population had moved away.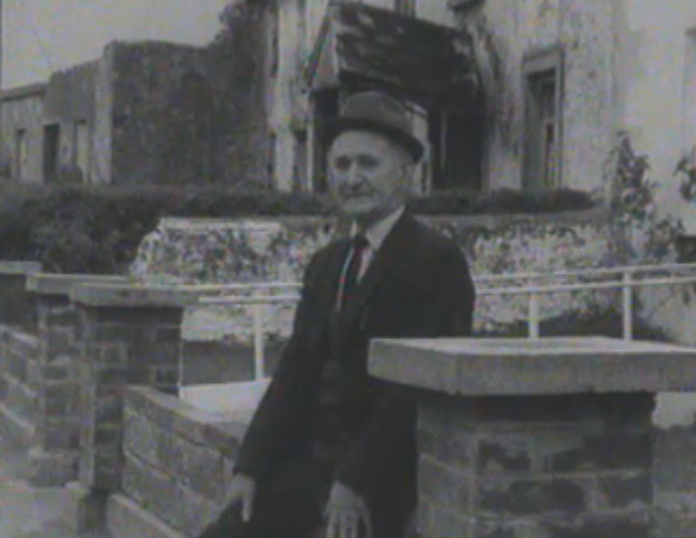 The documentary was first broadcast on 30 October 1969 as part of an RTÉ programme called Newsbeat and was reported by the renowned Irish history documentary maker and TV presenter, Cathal O'Shannon (well known for this distinctive voice). And with huge thanks to the team at RTÉ Archives, an excerpt (showing Neddy speaking) is now available online.
Muhammad Ali
So what's the connection with Muhammad Ali, I hear you say? Well, it turns out that the very same broadcaster that interviewed my Grandfather in 1969 also went on to conduct an infamous interview with boxing legend, Muhammad Ali, when he visited Ireland (to fight Alvin Lewis in Croke Park) in July 1972.
That visit was also chronicled in another Irish documentary from 2012 by Ross Whitaker, entitled When Ali Came to Ireland.
Two Legends, One Story
So it turns out that Muhammad Ali was not the only legendary world figure that Cathal O'Shannon had the privilege of interviewing. He also interviewed Neddy Mernin!