Open Source Context
I've been involved in the software industry for almost 30 years and have long been an admirer of open source software, both in terms of what it stands for and in terms of the inherent value it provides to the communities that create it and support it.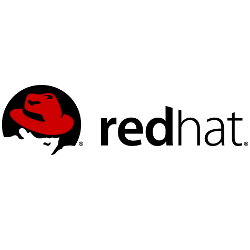 I'm even old enough to remember reading about the creation of the Free Software Foundation itself by Richard Stallman in 1985 and couldn't be happier to now find myself working at the king pins of open source, Red Hat (through the acquisition of FeedHenry in 2014).
And while in recent years it's been reassuring to see more and more other companies adopt an open source strategy for some of their products, including the likes of Apple and Microsoft, it's been equally soul destroying having to live with the continued closed source nature of some of their other products. Take Apple's Photos app for iOS as a case in point.
Apple iPhoto
Some time around 2011, I took the decision to switch to Apple's excellent iPhoto app for managing my personal photo collection, principally due the facial recognition and geolocation features but also because of the exceptional and seamless user experience across the multitude of Apple devices I was amassing.
Then, in late 2012, I undertook a very lengthly personal project (spanning 9 months or more) to convert my extended family's vintage photo collection to digital format, importing them to iPhoto and going the extra mile to complete the facial and location tagging also.
The resultant experience was incredible, particularly when synced onto my iPad of the time (running iOS 6). Hours at a time were spent perusing through the memories it invoked, with brief interludes of tears and laughter along the way. What was particularly astonishing was how the older generations embraced the iPad experience within minutes of holding the device for the very first time. This was the very essence of what Steve Jobs worked his entire life for, and for this I am eternally grateful to the genius he clearly was.
Apple Photos
However, since then, with the launch of subsequent releases of iOS I have never been able to recreate the same experience, for two reasons.
Firstly, the user interface of the iPhoto app kept changing (becoming less intuitive each time, proven by the lessening magic experienced by the same generation that previously loved it so much), and secondly, it was replaced by the Photos app outright which, incredibly, has one simple but quite incredulous bug – it cannot sort!
Yes, quite incredibly, the Photos app for iOS cannot sort my photos when using the Faces view. If you don't believe me, just Google phrase "apple photos app sort faces" and take your pick of the articles lamenting such a rudimentary failing.
A Case for Open Source
"So what does this have to with open source?", I hear you ask.
Well, trawling through the countless support articles on Apple's user forums, it seems that this bug has been confirmed by hundreds of users but, several years later, it is still not fixed. If this was an open source project, it would have been long since fixed by any one of a number of members of the community I'm sure would form around it, and potentially even by me!
So c'mon Apple, let's have some more open source and let's make your products better, together.